Trusted use of data
Patients and public
Discover-NOW will only realise our ambition and the potential benefit to millions of people if we have the support, confidence and trust of our communities. We are committed and are working in partnership with the public, patients and professionals to understand what additional safeguards and controls need to be in place to ensure trusted access to, and use of, depersonalised data.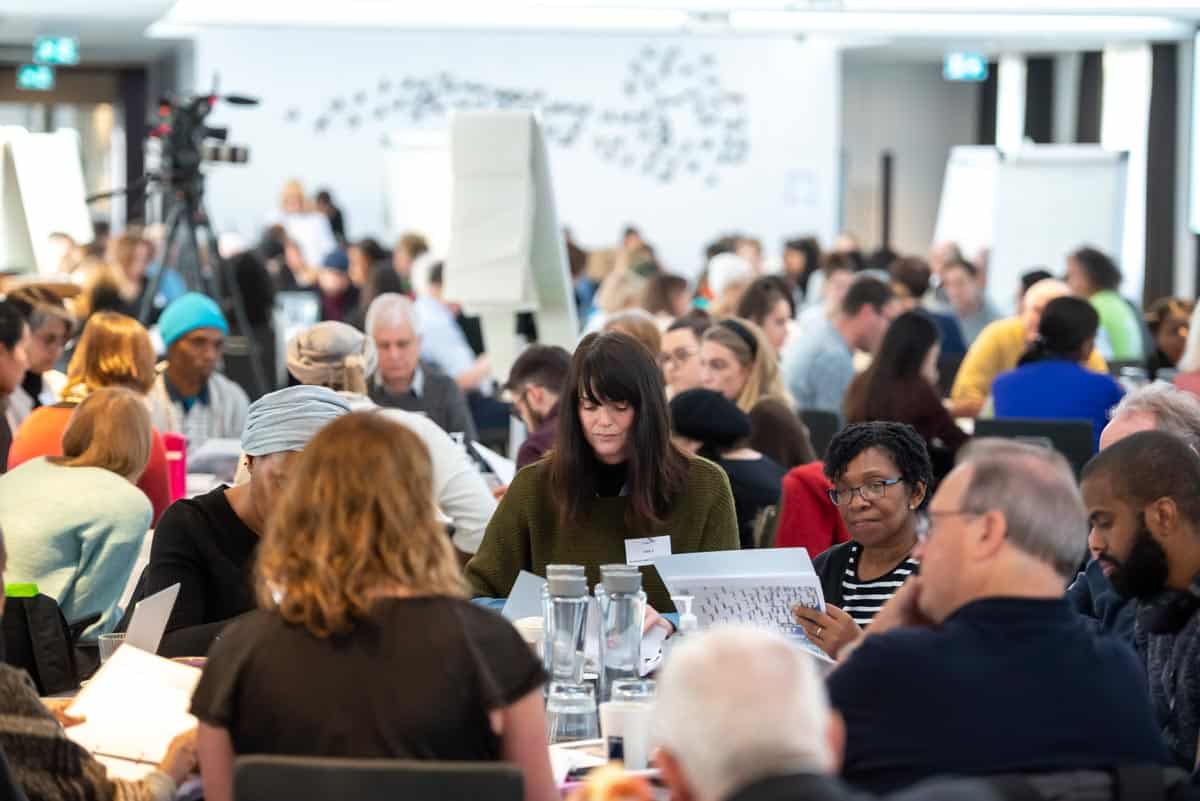 The five safes
At Discover-NOW all our work is underpinned by the Five Safes, as recommended by our Citizens Advisory Group. These provide multiple safeguards for ensuring the security and privacy of patient health data and the ability to audit how data are being used.
Safe projects – is the requested use of the depersonalised data appropriate?
Safe people – can the researchers be trusted to use the depersonalised data in an appropriate way?
Safe data – is there a risk that a person could be identified from the depersonalised data minimised?
Safe setting – is the data stored in a safe manner which limits the possibility for unauthorised use?
Safe outputs – are the results from the analysis  of the depersonalised data anonymous when published?
Our engagement work has been cited as best practice by the National Data Guardian and more recently in the national data strategy. This work has  directly informed the design of our Trusted Research Environment and has shaped the polices and rules that govern use of data in North West London.
Our approach to patient and public involvement and engagement
Empowering individuals to be more involved in research
---
Empowering individuals to be more involved in research through our:
North West London Health Research Register
NWL Health Research Register is a health research register for North West London, designed to empower more patients and members of the public to take part in health research. Read more
HDRUK Black data scientists internship programme
We worked with Health Data Research UK and its partners across the UK, to be part of an internship programme for Black health data scientists in summer 2021. This programme gave paid work experience to future Black data scientists; a group currently under-represented within the health data research community. Our two interns worked on a range of projects. Read more.
Involving people with lived experience
---
Involving people with lived experience to inform design and development of research tools and methodologies.
Risk Algorithms for Decision Support and Adverse Outcomes Reduction (RADAR)
Our project aims to develop and test data-driven apps and dashboards, that deliver better information visualisation and decision support directly to front-line clinicians and patients. Patients with lived experience are helping to design this work.
Read more
Working in partnerships with research charities
---
We are working in partnership with medical charities to broaden and enable stronger collaboration, to address the needs of patients.
We help support our partners through building relationships with medical research charities to help enrich their work and to maximise the impact for patients.
Engaging community leaders and champions
---
Engaging community leaders and champions to shape research priorities and understand needs, providing opportunity to explore common areas of interest and avoids risk of duplication and mis-alignment.
North West London National Data Lab
This is the first network of its kind, a partnership between the Health Foundation and data labs across the country, bringing together analytical teams to develop a deeper understanding of the factors affecting people's health in the UK. As part of this, the team in NWL have held PPIE workshops representative of the NWL population to explore themes around priorities for health and care.
Read more
Involving our population through deliberation
---
Involving our population through deliberation to design trusted policy that underpins data use. We believe one of the most effective ways of developing trusted policy in partnership with the public is by investing in a genuine and deliberative discussion with them with involvement and support from leaders in research and data use across multiple sectors.
OneLondon Citizens Summit
Discover-NOW is pleased to have partnered with the OneLondon Local Health Care and Record Exemplar programme to undertake one of the most progressive large-scale public deliberations in the UK about the use of health and care data. Read more
Discover-NOW Citizens Advisory Group (CAG)
Following the Summit recommendation with regards to future involvement of the public in policy development and decision making, we have established a Citizens Advisory Group (CAG) that forms part of the Hub's governance structure and informs Hub decision making and policy development. Read more