Case study
Supporting people with diabetes to make a 'Fresh Start'
It is estimated that up to 5 million people in the UK are at risk of developing type 2 diabetes, with the number of people already living with the disease more than doubling since 1996 (PHE, 2021)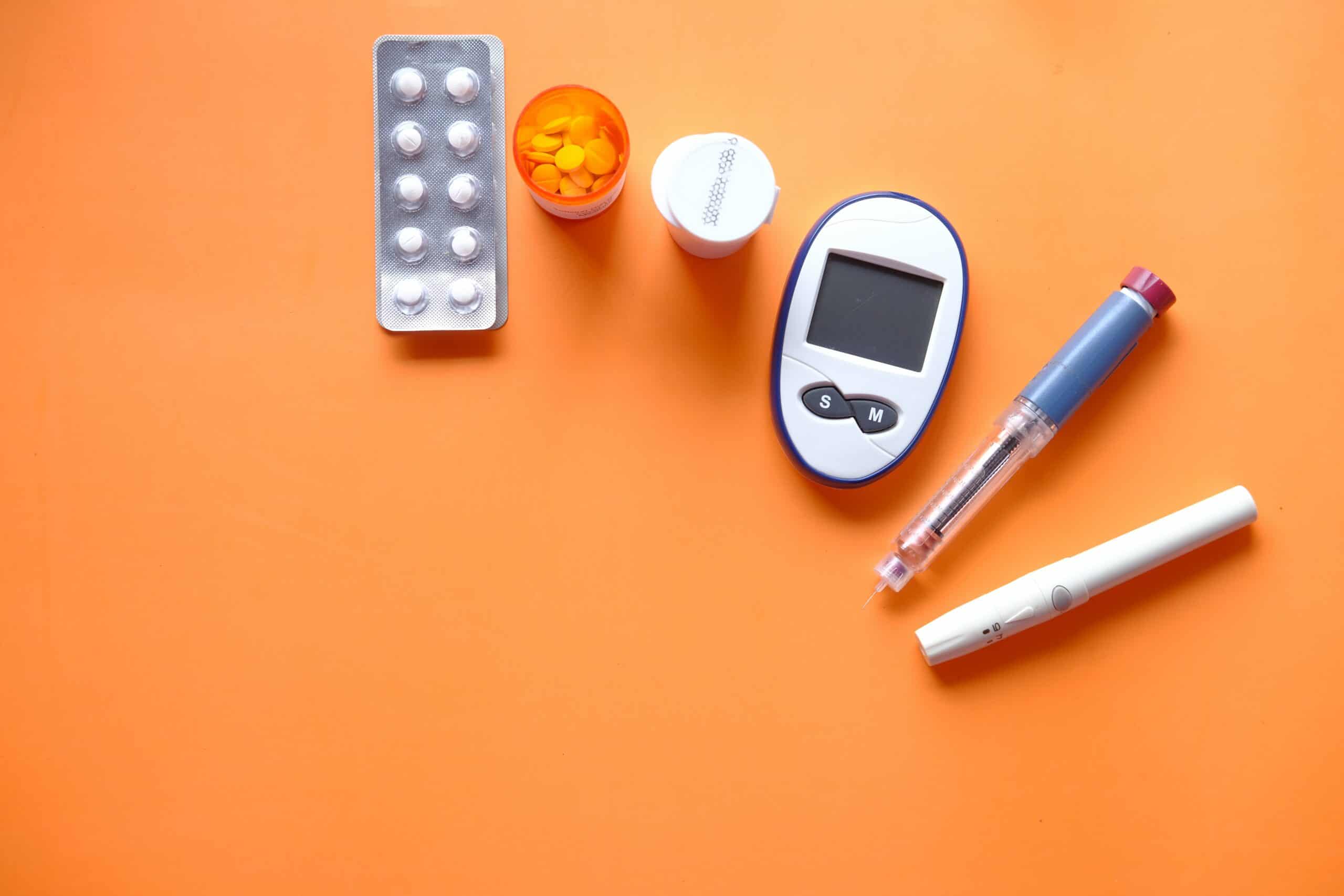 Background
Type 2 diabetes is a serious condition and, without treatment, high blood sugar levels caused by the body's inability to make or use insulin effectively can cause irreversible damage to parts of the body, such as the feet, eyes and heart.
The good news is that, while there isn't yet a permanent cure, most people can live well with type 2 diabetes through lifestyle changes, medication, and education. However, due to funding and capacity restraints primary care often struggles to fully support long-term conditions such as type 2 diabetes. This leads to low levels of patient understanding and engagement in how to manage their condition, resulting in serious risk to people's long-term health.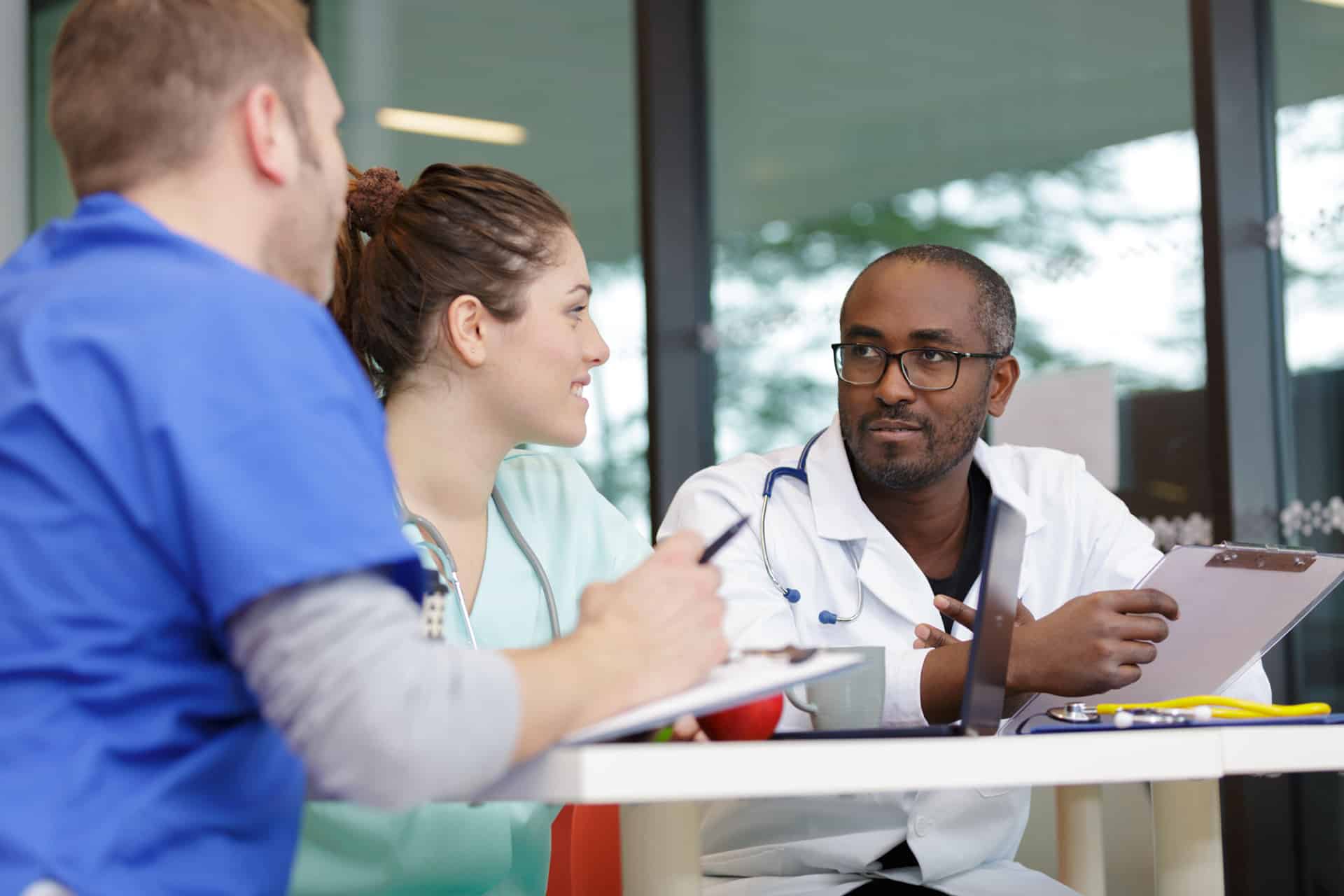 Helping patients understand their condition
Diabetes care in North West London costs the NHS around £600 million every year (Know Diabetes, 2020).
Many patients are seen once or twice a year at best and, in a standard 10-minute consultation, it's often difficult for the GP to move beyond simply telling the patient they should change their lifestyle into a more personalised conversation about their circumstances, risk factors, and level of understanding. As such, patients don't necessarily receive adequate support with how or why they should improve their health and clinicians lack insight as to whether care plans are being adhered to. And, as with so many areas of healthcare, this has only been exacerbated further by the COVID-19 pandemic.
Imperial College Health Partners (ICHP) was invited to work in partnership with the North West London Integrated Care System to support the development and implementation of a new risk stratification model to identify those patients most at risk of developing complications due to uncontrolled type 2 diabetes and the design of a new integrated pathway.
Across several healthcare pathway transformation programmes of this kind, ICHP has worked to establish collaboration with various external partners, in the real-world ecosystem of North West London, to find opportunities to improve patient outcomes and clinician efficiency. ICHP is able to offer proximity to a real-world care system rather than just a data set – a vital component of their overall strategy to bring together NHS need, qualitative (public engagement work) and quantitative (Discover-Now) insights and join up a range of partners to solve problems, including in this case:
North West London Integrated Care System (NWL ICS) are the lead NHS partner of the Discover-NOW Hub and are demonstrating the impact of this work and attracting more clinicians and patients to be involved with the programme.
AstraZeneca are the lead industry partner of the Hub, facilitating the service and pathway co-design element of the project, working with clinicians, operations, patients, and caregivers to design and support implementation of this new remote model of type 2 diabetes primary care.
Imperial College London are the lead academic partner of the Hub and are leading the evaluation element of this project. Imperial have sourced expertise from across the university, with Principal Investigator Prof. Kosh Ray coming from the School of Public Health, members of the Institute of Global Health Innovation providing expertise on how digital health solutions are evaluated, and Imperial College Trials Unit (ICTU) providing biostatistics capability.
Humaare the lead technology partner of the Hub, providing the remote patient monitoring platform that powers the collection and visualisation of real-world patient data for people with type 2 diabetes. Through Huma's smartphone app, patients capture a range of health data, including vital signs (e.g., blood pressure, blood glucose, weight/BMI), symptoms and patient-reported outcomes which they share with their care teams on a regular basis. Care teams then use the Huma clinician dashboard to remotely monitor each patient's health data trends and changes, and adjust care plans where needed and prioritise care to those who need it most.
Offering a 'Fresh Start'
The team used real-world data contained within the Discover dataset to identify 75,000 patients who were potentially at high risk of cardiovascular complications and to understand the gaps and opportunities in the existing pathway to make improvements. This resulted in the introduction of a remote care service, based on video group consultations, remote health monitoring, a structured digital education campaign and virtual multi-disciplinary team working.
The new service is called Fresh Start and is delivered over 12 weeks, including three video group consultations for up to 15-20 patients at a time. By monitoring patients remotely and seeing multiple patients at once in these group consultations, clinicians found they were able to offer more in-depth support and patients were subsequently more motivated and equipped to make lifestyle changes.
Patients who are identified as high risk are invited to join the programme by text message and given equipment and access to an app where they're asked to report their blood pressure and glucose levels daily, their weight weekly, and to upload pictures of their food and set personal health goals.
This real-time anonymised data is being shared securely with the Discover patient-linked dataset to help improve patient outcomes and clinician efficiency more rapidly than traditional service improvement methodologies. Indicative findings from a pilot group have been highly encouraging, including evidence of 17mmol/mol average reduction in HbA1c levels and 4.1kg average weight loss.
Positive patient feedback
Patient feedback has been overwhelmingly positive, with 80% using the app every day and many reporting a drastically improved understanding of the relationship between their diet and sugar levels, as they saw in almost real-time the change in readings depending on what they'd eaten that day. One patient said: "Seeing my sugar levels in front of me on the app made me realise how what I eat affects them."
To further improve patients' understanding of their condition, they are sent an email twice a week sharing bite sized pieces of information about different topics, such as diet, activity, improving wellbeing and the potential complications of diabetes. Patients called this information 'extremely valuable' and commented on the difference it made in helping them set achievable goals.
The credible and reliable evidence generated by Discover-NOW will now be used to support an evaluation of Fresh Start, adding quantitative evidence to support the earlier qualitative feedback. The outcomes of this evaluation will form the basis of a report expected in autumn 2022, and it will be published in a medical journal and used to inform whether the ICS will endorse the widespread adoption of the service in primary care across North West London and beyond.
The service model has been designed in a modular way so that the North West London ICS and Primary Care Networks can choose to introduce the whole programme or just selected elements based on their local knowledge and clinician preferences.
The team are also working on how more elements can be automated to reduce errors and make it as simple as possible for clinicians to implement – and for patients to follow.
Perhaps most excitingly, this service has acted as a blueprint for a new, flexible and enhanced model of remote long-term condition care delivered Primary Care Networks at scale, including frameworks for training, IT infrastructure configuration, and staffing models.
---